The tourist- and fishing-oriented village of Mandre is located on the western side of the island of Pag in an environment full of greenery, holm oaks, and fragrant pastures full of sage and immortelle. In a quiet corner of the Mediterranean, still untouched by noise, you and your family can choose apartments owned by the Karas family. After a day spent in contact with the sea, sun and nature, you may wish to go for a romantic walk, dine or even dance on open terraces or disco clubs of nearby towns of Pag or Novalja, ten minutes' drive away. We promise that contact with our culture, our people and our landscapes will offer an unforgettable experience you will wish to repeat.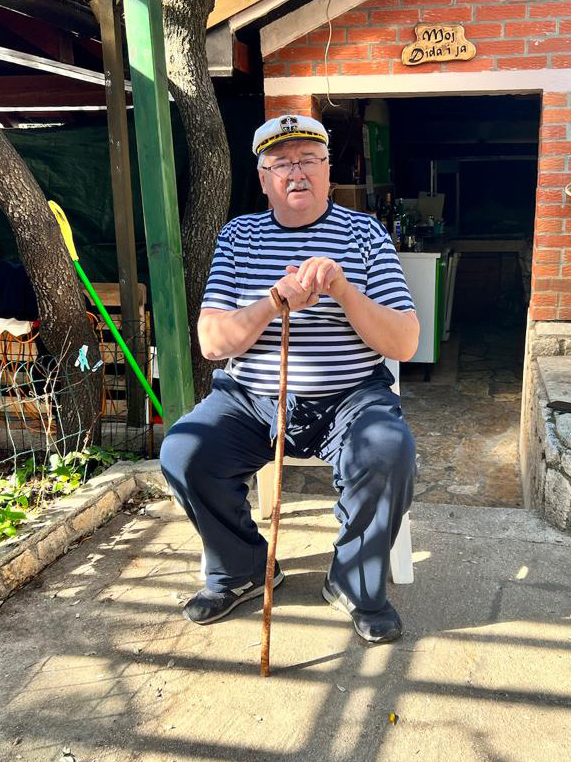 Meet Mandre on the island of Pag
Mandre - A tourism-oriented village located on the southern side of the island of Pag with a beautiful view of Silba and Olib and the islets of Maun and Škrda, which are full of coves and beautiful beaches. A beach with clear turquoise sea stretches along the village of Mandre. The place is perfect for those who want a peaceful vacation in a beautiful natural environment of holm oaks, dry stone walls and crystal-clear sea. Mandre exudes the hospitality of local inhabitants, who are always ready to share the feel of life of this beautiful region. So here, during the summer days, you can also go fishing with local fishermen boats and enjoy the benefits of the sea, the sun and the fruits caught with your help. Gastronomic specialties can be enjoyed in nearby restaurants offering local specialties. You can "cool off" from the summer heat in numerous coffee bars located by the beach and offering a stunning view of the sea. Playground, bocce court, children's play areas, children theaters, concerts and local feasts are part of the offerings of the always friendly locals of Mandre. More information >>>
Jozko.fabian@gmail.com Fabian
1 Rujan 2022
Ivan Robotic
20 Srpanj 2022
Ana Karas
2 Siječanj 2021
Domacini su prekrasni ljudi ,apartmani uredni i mjesto predivno za odmor ,a more kristalno cisto .Raj na zemlji.
Anto Milanovic
26 Kolovoz 2020
Domaćini srdačni a apartmani su odlični za uživat
Frank Meyer
23 Kolovoz 2019
Ivan Karas
2 Kolovoz 2019
Ivan Sajko
10 Listopad 2017
Stane Kozinc
19 Srpanj 2017
Ok.